Your Event. Done Your Way!
CHECK YOUR EVENT VENUE OFF OF YOUR 'TO-DO' LIST BY CHOOSING A SPACE YOU CAN SET UP AS YOU WANT TO... WITHOUT ANY HIDDEN FEES.
Choosing the perfect place to host your event can be stressful. 
It needs to feel and look just right to reflect the right atmosphere of the event. So, that, when all things are said and done, you're able to look back, knowing you chose the best place to connect with the people that matter most!
That's the beauty of hosting an event at Troyers. 
You can set it up as you like. 
Need the tables and chairs? You've got them. 
Want to clear the room completely? Go for it.
Whatever event you're looking to host, it's up to you how you use the space!
And, the good thing is, we have everything you'll need to make your event stand out... for you and up to 300 guests!
Interested? Get started by filling out this form.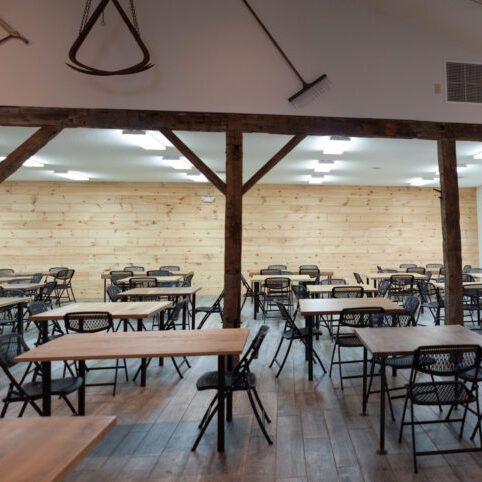 A Beautiful Space
You can customize the space however you'd like to. Don't need tables and chairs? Don't use them. Want a place for games? Go for it. Just need our smaller dining area for a smaller party? Do it!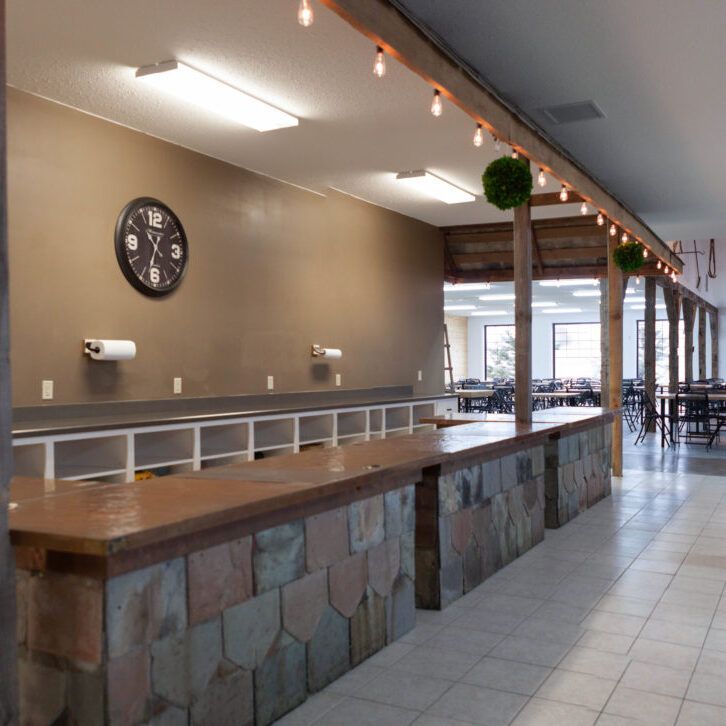 Serving Table
The space has a great serving setup making it easy for guests to enjoy your event menu, if you have one. It will work perfectly for whoever you choose to cater your event. Set it up as you will.
Outdoor Bar Area
If you choose to, you can use the outdoor bar area for drinks and snacks before guests even come inside. This is a great little spot to connect with those who matter most to you. Use it (or don't) as you choose to.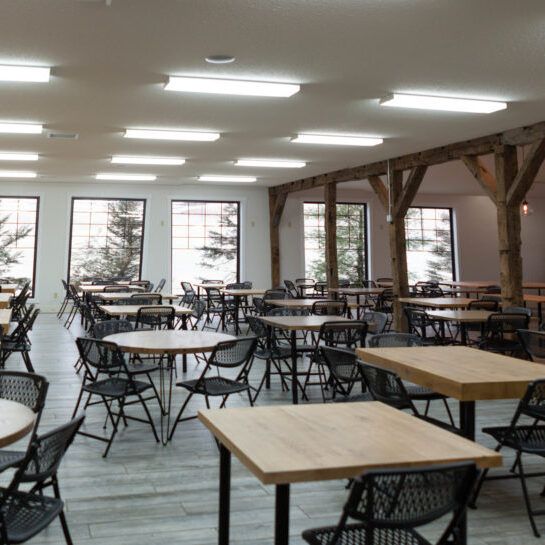 Tables And Chairs
We have beautiful real wood-top tables that you can use as you'd like. These are high-quality tables that will "wow" your guests... without needing table cloths. We even have some decor available if needed.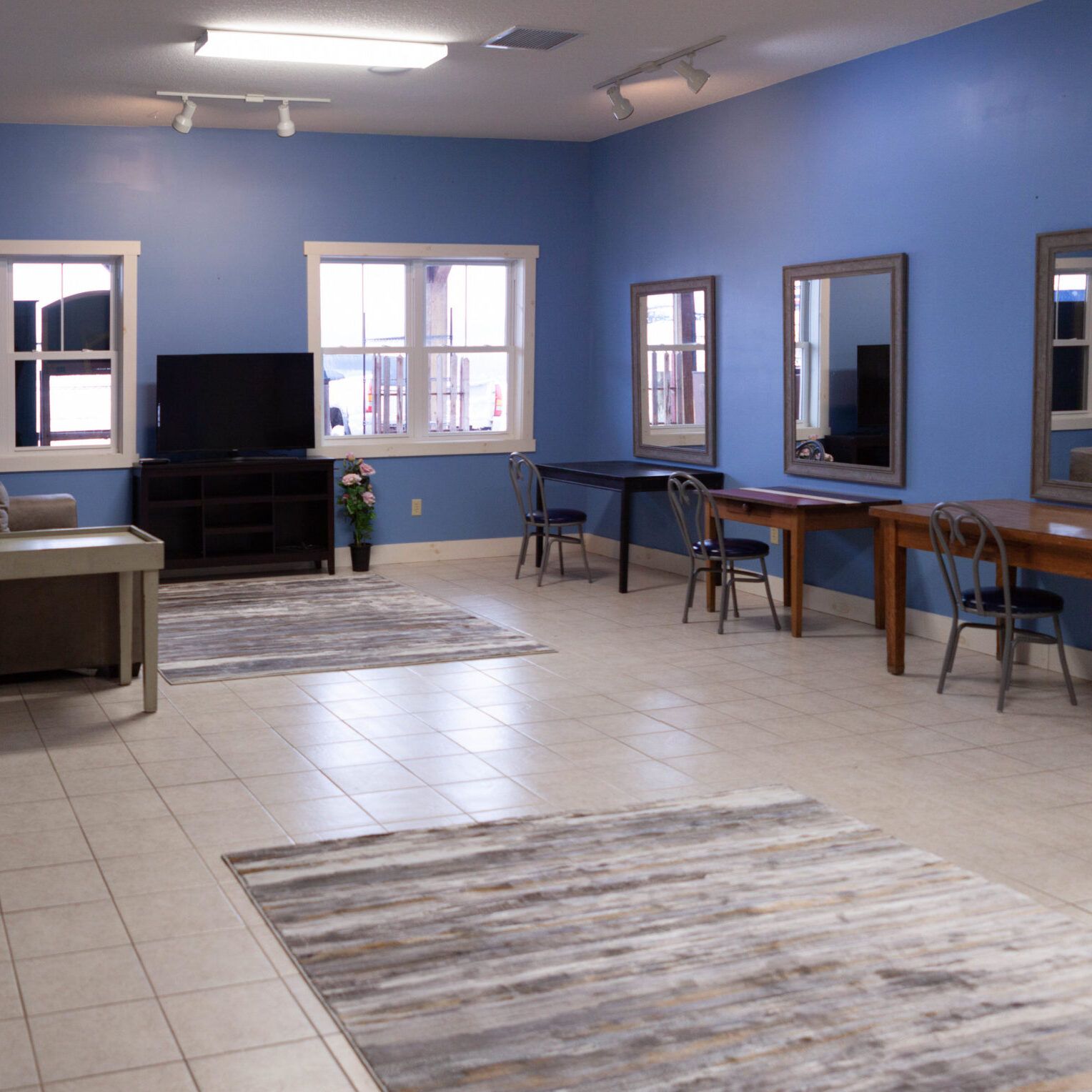 Lounge Area
Optionally, you can use our lounge area for a place to rest and relax. For weddings, it's set up as a Bride lounge, but you can use it as you like. Or talk to us about just reserving this room for showers, etc.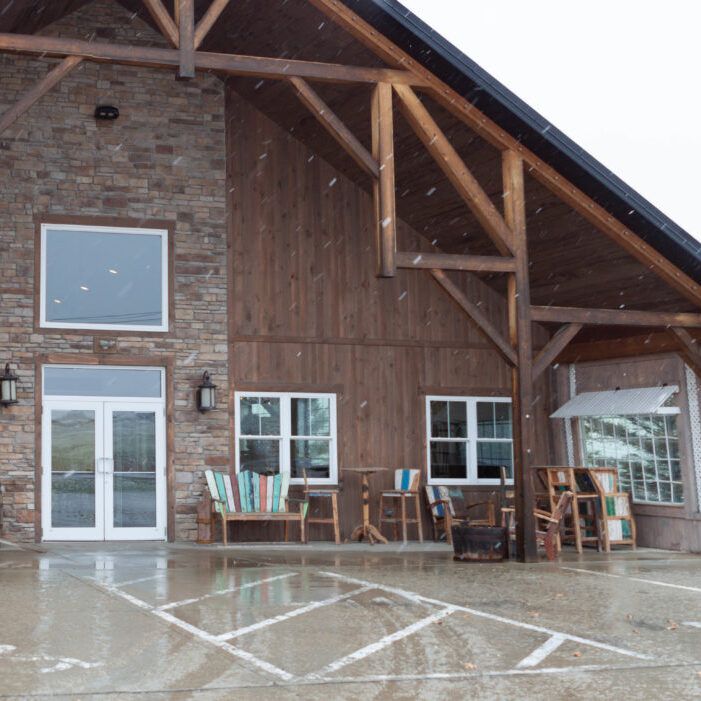 Lots of Extras...
Our facility is equipped with walk-in coolers that you can use for deserts or anything else you might need. Plus, lots more. Just ask us...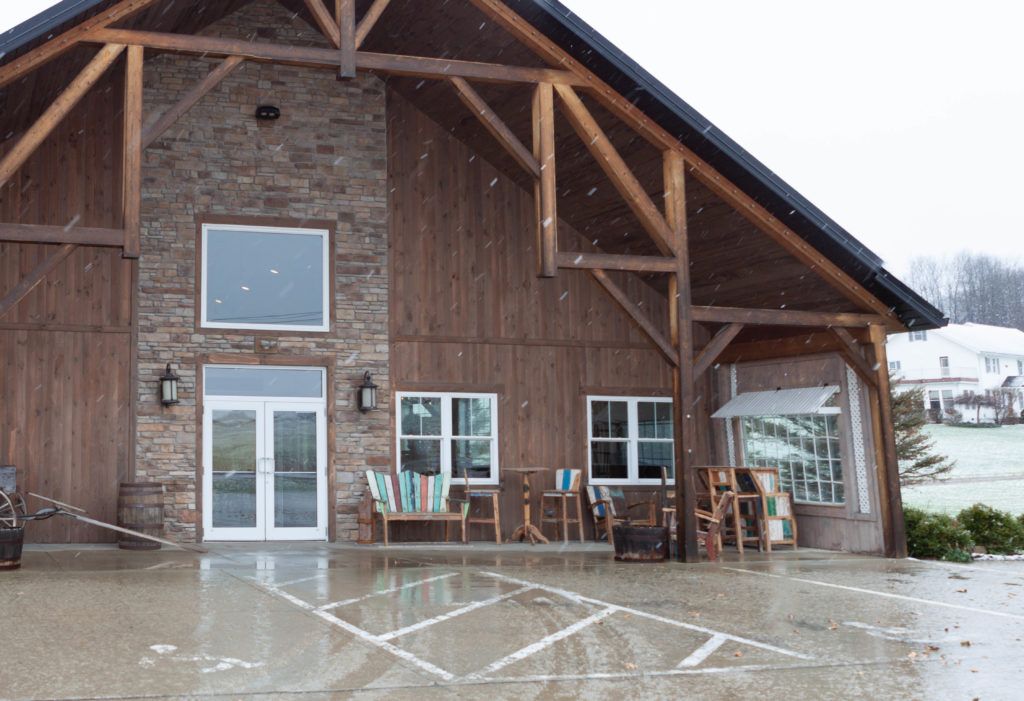 Since the Troyers building was first built, it was created to be a space for the community to come and enjoy a peaceful presence.
It was first started as an Amish-type bulk foods store with lots of goodies.
However, after a couple years of hard work, the vision changed.
Instead of a focus on food, we wanted a place for people to connect with those who matter most to them.
Therefore, Troyers was remodeled as an event center.
If you're looking for a peaceful place to connect, Troyers is the perfect place for you to host a gorgeous event!